Access from Narita Airport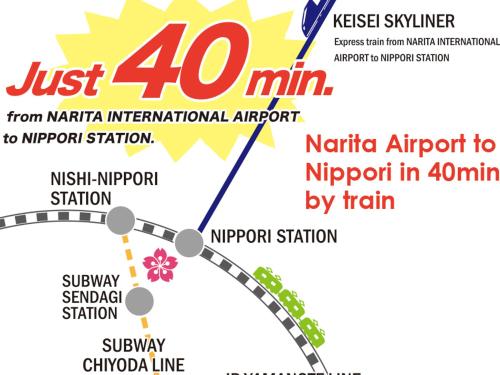 Take KEISEI Skyliner from Narita Airport straight to Nippori station.
It takes only 40 minutes without transfer.

You walk 8 minutes from Nippori station to our hotel.
How to walk from Nippori station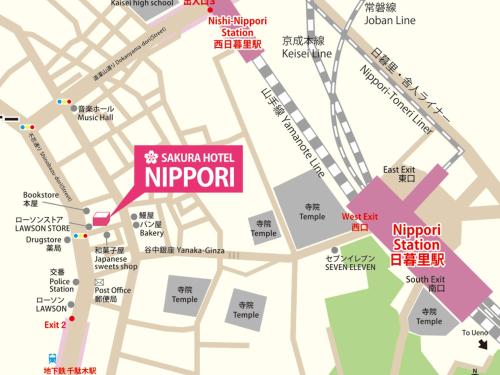 Turn left out of the West Exit of Nippori station, follow the road up as it slopes and take the right road whre it forks. Walk down the Yuyake-dandan steps and walk through the Yanaka Ginza shopping street until it meets Yomise dori street. Turn right and walk 2 blocks. When you see a bakery on your right, turn left. You will see SAKURA HOTEL NIPPORI on your right.
Tokyo Subway Ticket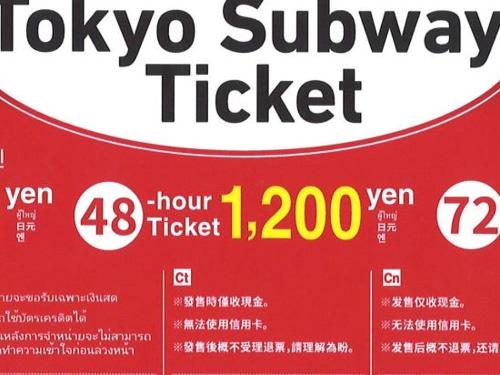 We'll show you a super good deal
tokyo subway ticket
that allows 1.2.or 3days of unlimited rides on all Tokyo Metro and
Toei subway lines available at Sakura Hostel/Hotel!
It's cheaper than the one you can get at subway stations and
2days/3days pass are also available!It makes your travel
more convenient and comfortable!